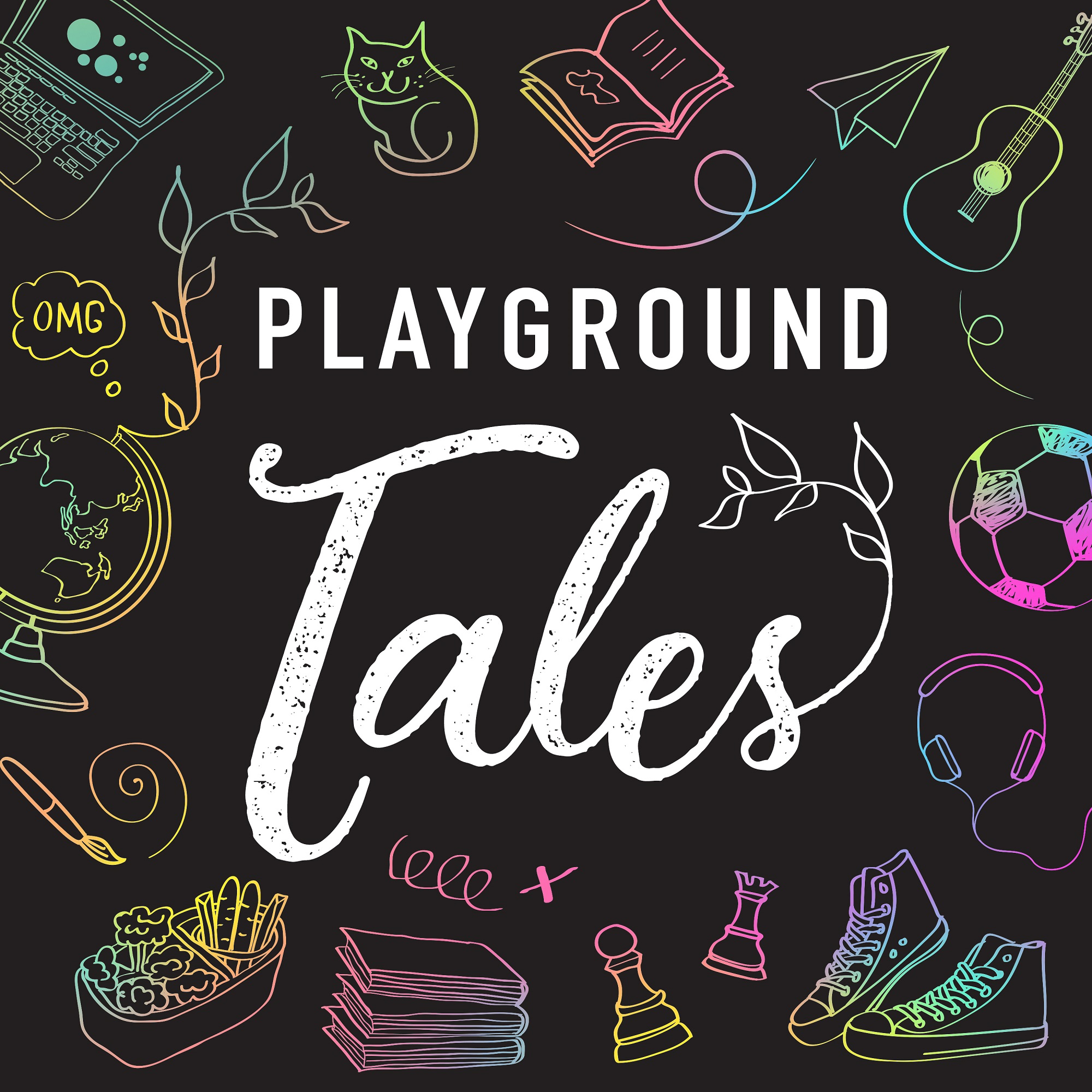 What amazes you about the human body? Do you get freaked out by your dreams?
For this episode we flex our muscles and bend our brain…
We go deep into our dreams (spoiler alert: they're really weird!), talk sporting heroes, and find out what kids really think of adults.
We catch a thief red-handed in our playground news, get the latest poems and stories, and meet world-class para-athlete Michael Taylor, who shares his stories about competing in marathons all over the world. Oh, and his custom-built bicycle can go really, really, fast!.
Listen now, and tell your friends. Who knows, you might end up learning something!
Next time on Playground Tales, we go Into the Wild and talk to a real-life vet who spends her days caring for animals, we imagine the conversations our pets would have if they could talk, and we discover what animals think of humans.
Drop us a line at playgroundtalespodcast@gmail.com
Playground Tales team:
Students in Grades 4, 5 and 6 at Winters Flat Primary School, Castlemaine
Producer – Anne-Marie Middlemast
Mix engineer – Casey Rice
Artwork – Justine Henry
Music – Podington Bear
Sound effects – Zapsplat
Brains trust – Jane Curtis
Inspiration: 
Thanks to Michael Taylor, world-class para-athlete, for coming in to Winters Flat Primary School and sharing his stories of adventure with us. 
A big shout out also to Lisa Taylor, producer of Pod Squad, another amazing podcast by primary school students at Glenmore Road Public School in New South Wales for her kind guidance and wise advice. 
Share
|
Download(

Loading

)