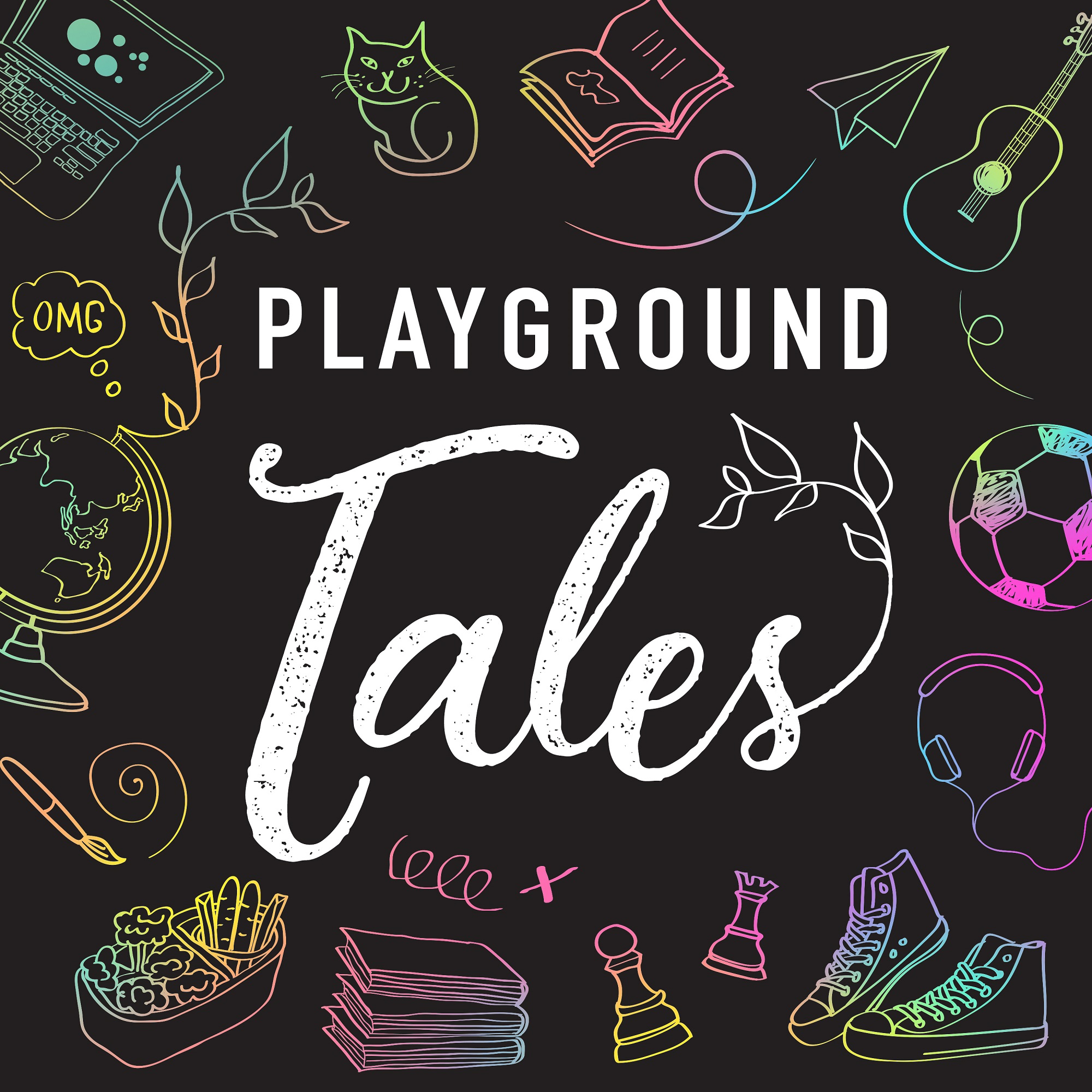 Where would you go if you had a magic-trap door in your room? How about a giant playground, a secret gaming studio, or an island full of monkeys and animals?!
This episode is about make believe and fantasy, from dreaming up inventions like hover-boards and unlimited money, to stepping into time-machines and giving kids the power to change anything in the world.
We step into the vegetable patch to meet a slimy, clever little creature who lives there, Warren the Worm, and get his take on the best things about being small.
We've also got a Dr Seuss inspired story, poems, playground news and hidden sounds that are out of this world.
Listen now, and tell your friends. Who knows, you might end up learning something!
Next time on Playground Tales, we flex our muscles and bend our brain in Mind and Muscles.  
We go deep into our dreams (spoiler alert: they're really weird!), talk sporting heroes and find out what kids really think of adults.  
Do you love Playground Tales? Tell us! Get in touch via playgroundtalespodcast@gmail.com
Playground Tales team:
Students in Grades 4, 5 and 6 at Winters Flat Primary School, Castlemaine
Producer – Anne-Marie Middlemast
Mix engineer – Casey Rice
Artwork – Justine Henry
Music – Podington Bear
Sound effects – Zapsplat
Brains trust – Jane Curtis
Inspiration:
This episode's interview with Warren the Worm is inspired by Everything Is Alive, an awesome podcast from Radiotopia, where host Ian Chillag interviews inanimate objects including a subway seat, elevator and balloon. 
Thanks also to Lisa Taylor, producer of Pod Squad, another amazing podcast by primary school students at Glenmore Road Public School for her kind guidance and wise advice.
Share
|
Download(

Loading

)