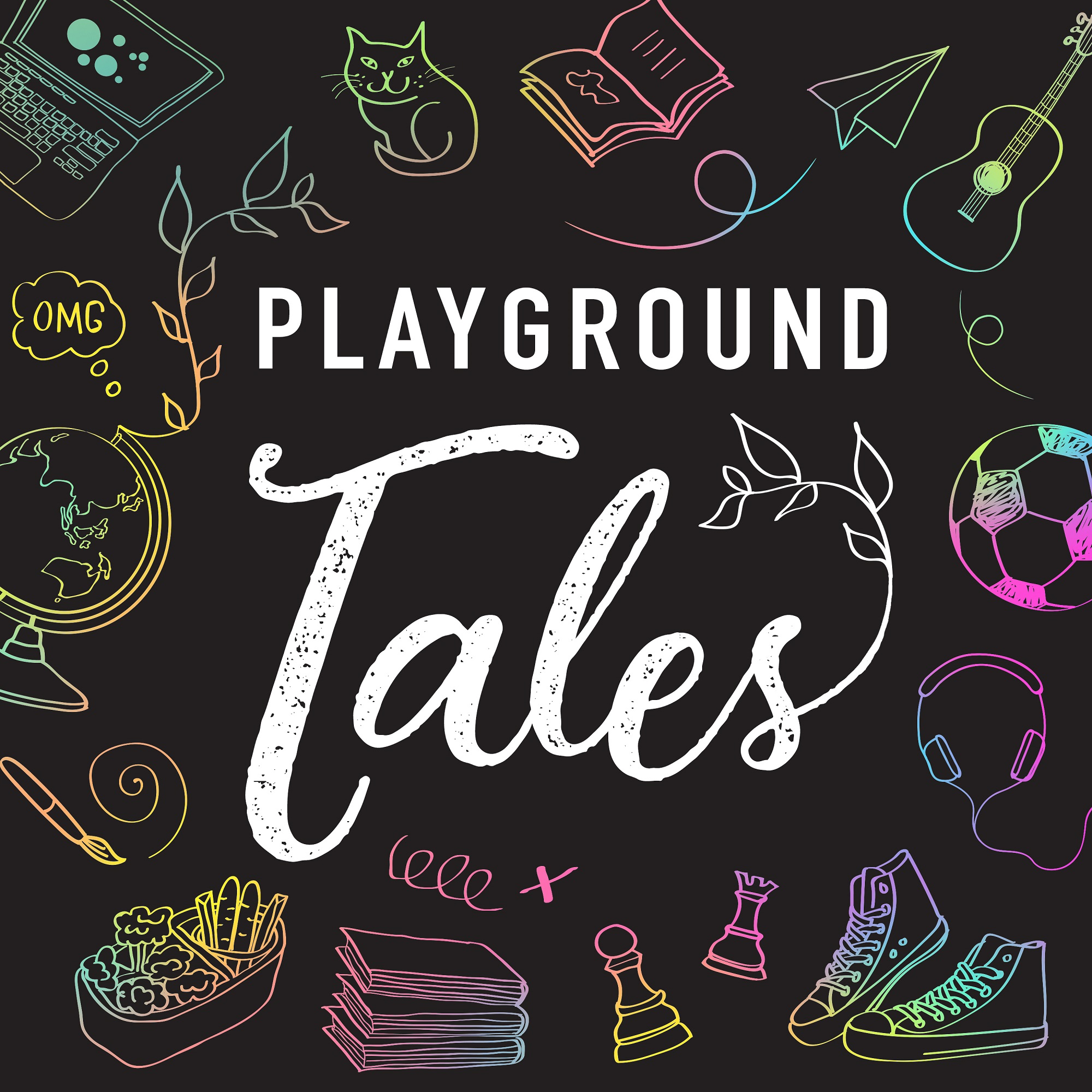 Do you want to learn how to hypnotise your parents? What are your amazing talents? Are you ready to take on the first-ever playground ninja warrior course?
This episode is all about showing off our cool tricks and talents, from beatboxing, moonwalking and mountain-biking, to dancing, football, and spinning for twenty minutes without getting dizzy.
We find out what makes kids go WOW, and get the scoop on what life's like for our special guest, Mike the Monkey Bar (spoiler alert: he absolutely LOVES having kids hanging on him all day).
Plus, we've got poems, stories, secret sounds, playground news, gossip and more.
Listen now, and tell your friends. Who knows, you might end up learning something!
Next time on Playground Tales, we fast forward into the future in Imagine This to talk time-travel, hoverboards and magic trap-doors…
Get in touch via playgroundtalespodcast@gmail.com
Playground Tales team:
Students in Grades 4, 5 and 6 at Winters Flat Primary School, Castlemaine
Producer – Anne-Marie Middlemast
Mix engineer – Casey Rice
Artwork – Justine Henry
Music – Podington Bear 
Sound effects – Zapsplat
Brains trust – Jane Curtis
Inspiration:
This episode's interview with Mike the Monkey Bar is inspired by Everything Is Alive, an awesome podcast from Radiotopia, where host Ian Chillag interviews inanimate objects including a subway seat, elevator and balloon. 
Thanks also to Lisa Taylor, producer of Pod Squad, another amazing podcast by primary school students at Glenmore Road Public School for her kind guidance and wise advice.
Share
|
Download(

Loading

)